Why become a shootmart vendor?
Shootmart has been established since 2007 and is one of the leading UK game shooting and country pursuits websites.  With a rapidly growing membership, we can connect you with a thriving community and showcase your products to the perfect type of audience.
Here at Shootmart, we are constantly working with industry bodies to promote the sport and generate awareness for the unique community we have created. You can benefit directly from our online marketing and social engagement, ensuring more people see your products and become acquainted with your brand.
Once you are approved as a vendor, you will be given access to your own vendor portal where you can add and edit products, upload images and create promotions.
As a vendor, you will be able to fulfil your orders and communicate directly with your customers via the portal.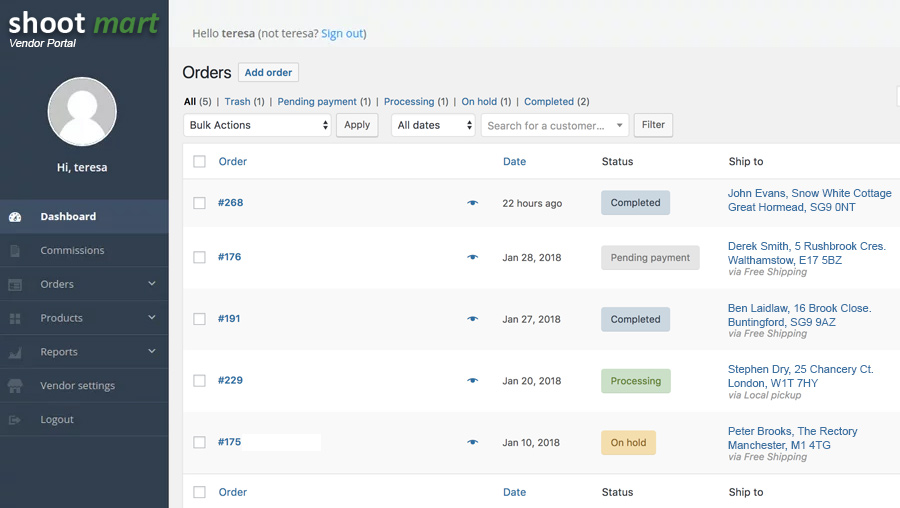 It is FREE to list your items on ShootMart. You only pay a fee when your item sells. 
Shootmart charge a 5% final value fee on any orders you receive (inclusive of shipping).
This fee is charged and processed for each transaction that takes place on ShootMart. 
How do I receive payment?
Vendors are paid directly from the marketplace customer (via PayPal or Debit / Credit card payment). There is no delay in receiving your funds.
We pride ourselves on hosting one of the UK's leading online marketplaces. We strive to make our ShootMart a safe and reliable portal and as such, we require vendors to adhere to our performance guidelines.  These will be issued in full upon a successful application but include:
– Clear and concise shipping times
– Tracked shipping as standard
– Accurate product description
How do I apply to become a vendor?
Simply complete the application form and we will endeavour to approve your submission within 48 hours.