Reconnaissance is everything!
Overall the season was a great disappointment not just for the clients who had booked, but also for me. Let's face it, when it works I'm superman but when it doesn't I'm conman!
Every winter I take bookings from clients old and new for duck shooting on flight ponds around my local area of East Anglia.
The system works along these lines; I always spend a number of hours standing in Gravel Pits or Farmland by small flight ponds to see where the ducks are feeding and taking shelter overnight.
All ducks and geese that we shoot are wild, none are reared on the ponds for shooting.
"One bang and they whirl away like rockets"
Shooting semi-tame ducks works for some people but personally I prefer not to do it. I have seen many times over the years, semi-tame ducks trying to get back home when clearly they will be shot at as they return.
With purely wild duck you get only the one chance as they flight to the pond. One bang and they whirl away like rockets and do not return for perhaps several days.
Reconnaissance is everything! For as long as the wild ducks perceive the water to be a safe place to feed and rest overnight they will keep returning but once they've been disturbed from that water, it may take days or even weeks to get them back again with any confidence.
Often I will spend evenings and early mornings by the same ponds to get a clear picture of when they are arriving and leaving that pond. If they arrive during the early morning at first light, they are almost certainly hanging out there for the day and leaving the pond late afternoon/early evening to go elsewhere for the night. That being the case, this pond would be a morning shoot to catch them as they arrive in small numbers. If you tried to shoot the pond as an evening shoot, one shot and you would clear the pond instantly.
The same principal applies for an evening flight, you need to shoot when they are arriving, not when they leave.
I found the wild fowling season of winter 2018/19 to be a particularly difficult one to pinpoint the movements of the ducks and geese. This wasn't helped at all by the very low numbers of duck moving around the area.
It stands to reason that if the number of birds around the area is significantly lower than usual, there will be less birds moving to & fro and less birds to shoot at.
One or two of my clients who had booked for duck shooting had a problem grasping this concept and seemed to think it was my fault that duck numbers were down. Well why not blame me for everything, the ex-wife always did.
"Let's face it, when it works I'm superman but when it doesn't I'm conman!"
Overall the season was a great disappointment not just for the clients who had booked, but also for me. Let's face it, when it works I'm superman but when it doesn't I'm conman!
By February I'm asking if I want to put myself through this again next season. If clients come with a knowledge and understanding of wild birds and how unpredictable they can be, then my job becomes a little easier. On the other hand, when they turn up with the expectation of shooting dozens of ducks & geese each time we go out, they may be sadly disappointed.
The whole thing about shooting wild game is the uncertainty of whether or not it will work, and the great satisfaction and pleasure gained when it does work - but there are no guarantees.
I was lucky enough to be invited along with a friend to Finland for a shooting weekend in February 2014. To our surprise when arriving at Helsinki, there was very little snow around and the temperature was much warmer than expected.
On the three hour drive north to our hosts shooting estate the snow remained very sparse and temperatures remained around 0 to 2 degrees.
Our host explained that Northern Europe had experienced one of the mildest winters for many years and that the customary one metre of snow and minus 25 degrees just had not happened this winter. The vast frozen lakes that you can normally drive a lorry across would hardly support a man on foot this year.
At this point I had one of those moments that is a little like someone throwing a switch inside that normally foggy head of mine and the fog lifted.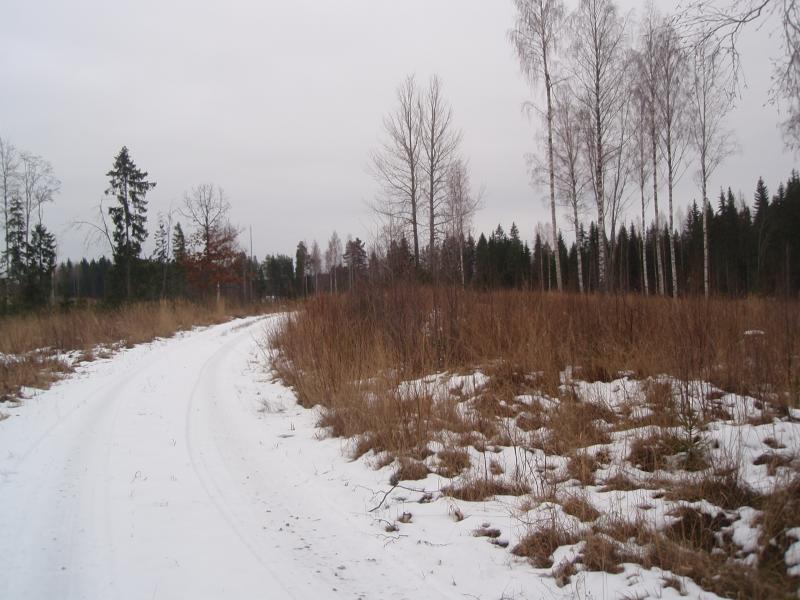 Each and every year we have a large influx of wild fowl from the frozen lands of Northern Europe. They head south for food, clear water and a warmer environment – but not this year! They simply didn't need to make the trip south and that's why we struggled to produce our customary fun evenings on the duck ponds.
I felt somewhat exonerated but I'm sure there are still a few people who will blame me for the mild winter weather conditions in Finland, Russia, Sweden etc... including the ex-wife.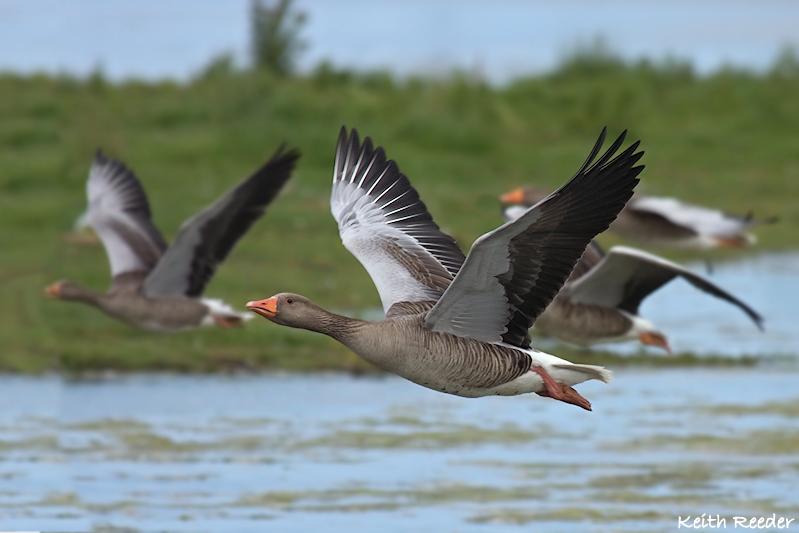 Wild Fowling – Season 2018/19